Since 1994, NaviCu has been a leading data management provider for collegiate athletic programs nationwide. We have evolved to partner with businesses in a wide variety of industries and regions to solve business challenges.
Utilizing the NaviCu™ p2s Platform to help our clients solve business problems with innovative solutions enabling them to increase profitability and efficiency. 
These three beliefs are at the core of everything we do: the system should fit the client's needs and not the other way around, the client comes first, and we value the long-term success of our clients.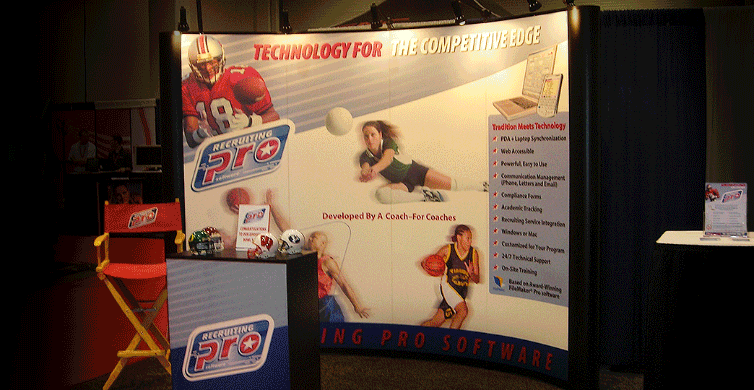 Recruiting Pro Software was founded in 1994, and became a leading data management provider for collegiate athletic programs nationwide.  While working with many of the top programs around the country, we identified a long-term shift in the industry that would significantly impact our business. 
Our past success and the trust we developed with our clients propelled our transition into custom development for businesses to solve their pain points and business problems.  We have continued to refine our internal processes, which led us to create the NaviCu™ p2s Platform to take you from problem to solution efficiently.
Our experienced team of problem solvers can't wait to talk more about your most pressing business problem and how we can collaborate with you to develop an innovative solution for your company.
We look forward to learning more about the unique pain points in your business in order to start working toward your custom solution.  Here are some examples of business problems we solved for our clients.
We believe in leveraging a strong foundation for every system, which has led us to the tools we most often use when solving business problems.  The Claris Platform offers the ideal path to deliver modern custom apps that have been making businesses grow for decades.  We are proud to have been a Claris Partner since 1996.
Through integrating with Tableau, the market-leading choice for modern business intelligence, we are able to help people see and understand data.  By hosting solutions on Amazon Web Services (AWS), you are provided a secure cloud services platform, which offers a broad set of infrastructure services.  AWS is trusted by the largest enterprises and hottest start-ups to power a wide variety of workloads.